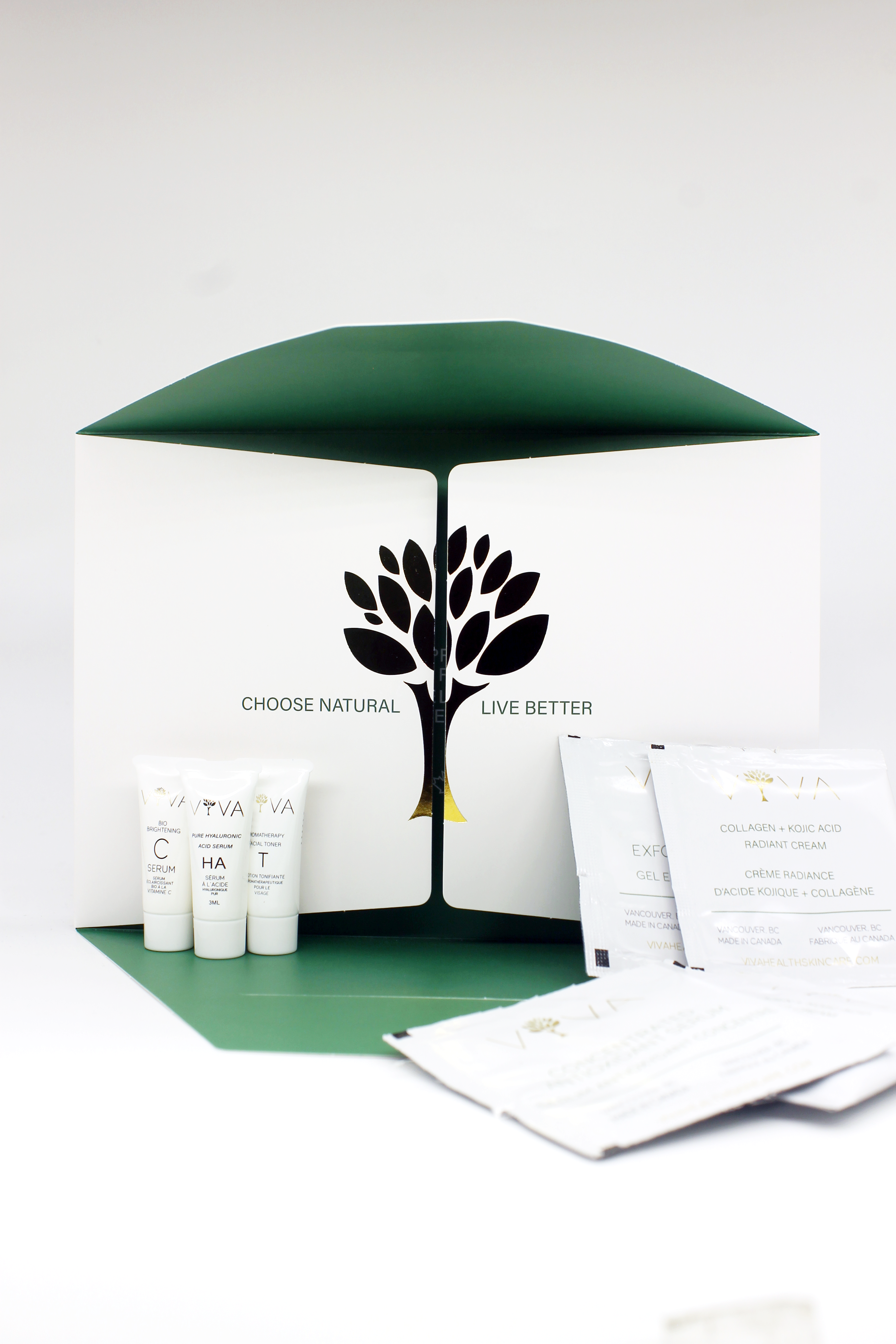 Don't know which product is the best for you? Now you have the chance to try it out first. Just add this product to your cart and we'll ship it for free.
This sample pack includes 5 of the products used for our full skincare routine: 
Amaze Exfoliating Gel
Aromatherapy Milk Cleanser or Aromatherapy Cleansing Gel
Pure Hyaluronic Acid Serum or Bio Brightening C Serum
Concentrated Antioxidant Serum, or Daily Glow Moisturizer, or Amaze Cream, or Collagen Cream
Bonus:
New! Solis Mineral Lotion
***Available ONLY in Canada & the US ***
Note: Want to try a specific product? Send us an email to info@vivahealth.ca right after you complete your order and let us know the product you wish to try and your order number.