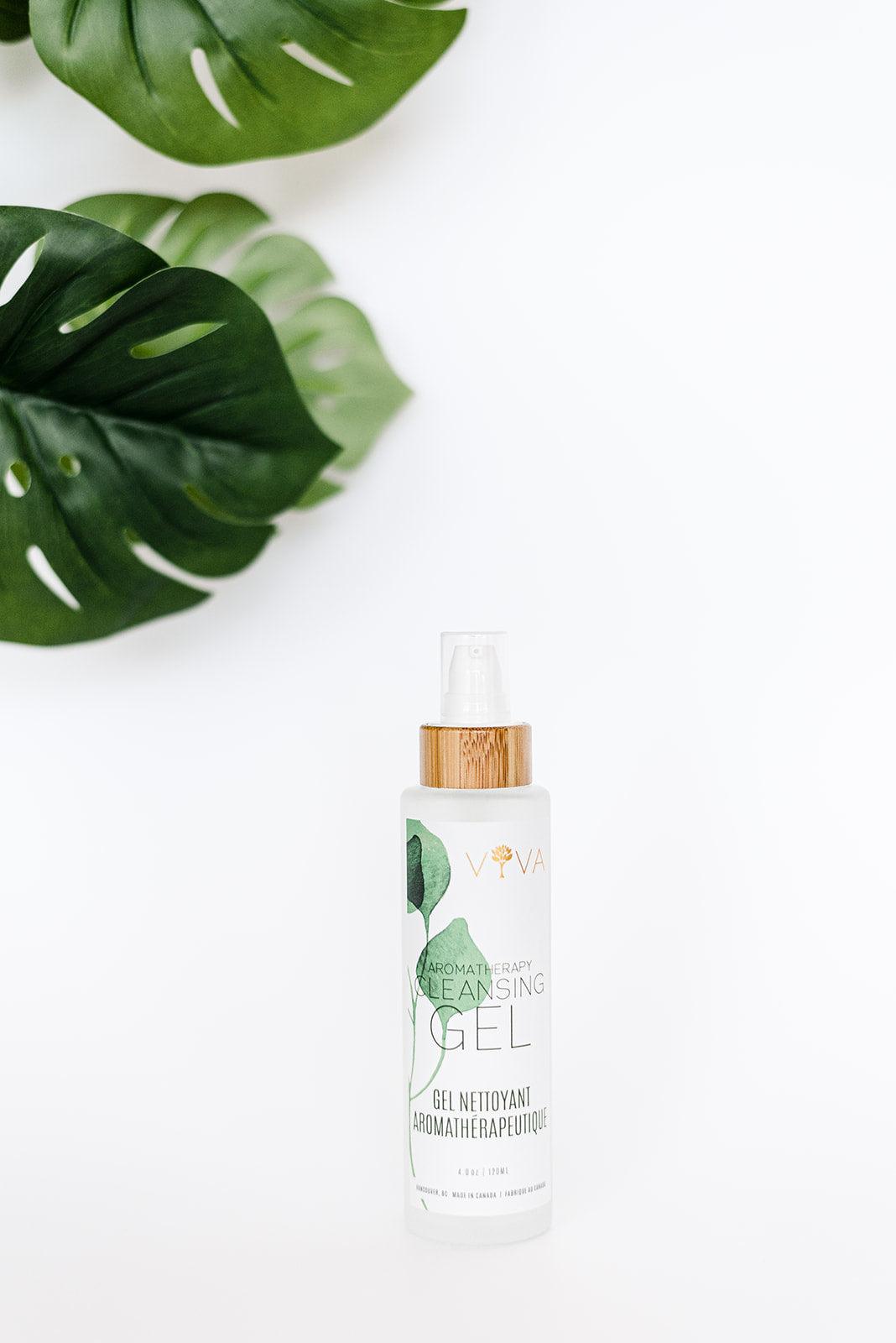 Anti-Inflammatory. Soothing. Cleanser.
迷迭香和薰衣草的完美结合创造出强大而有效的天然防腐剂,帮助皮肤抵抗有害细菌,改善面部和颈部循环,增加皮肤的自然光泽
好处:
深层清洁肌肤
帮助抵抗坏细菌
改善皮肤纹理
减少皮脂产生
舒缓皮肤发炎、刺激和炎症
卸除轻薄、不防水的彩妆
皮肤类型:
推荐给油性和混合性皮肤类型。


显着成分

金缕梅:天然收敛剂有助于收缩和收紧毛孔。
迷迭香精油:天然抗菌成分。
薰衣草精油:天然消毒剂
100% 免费折扣:
对羟基苯甲酸酯

邻苯二甲酸盐

甲醛

十二烷基硫酸钠 (SLS)

麸质

人造香料

香水

着色剂
可用于:
标准:120 毫升
旅行价值大小:30 ML
Aqua, Castile Soap, Hydroxyethylcellulose, *Aloe Barbadensis Extract, *Hamamelis Virginiana (Witch hazel) Leaf Extract, Benzyl Alcohol, Dehydroacetic Acid, Potassium Hydroxide, *Lavandula Angustifolia (Lavender) Oil, Rosmarinus Officinalis (Rosemary) Leaf Oil
*Organic Ingredients
Deep cleanses the skin
Helps fight off bad bacteria
Improves texture of the skin
reduces sebum production 
soothes skin flare-ups, irritation and inflammation 
Removes light, non-waterproof make up 
Parabens
Phthalates
Formaldehyde
Sodium lauryl sulfate (SLS)
Gluten
Artificial fragrances
Perfumes
Colorants
SKIN TYPES: Normal, Combination, & Oily
SHELF LIFE: 12 months once opened
USAGE: Enough for 6 months with regular use.
Apply 2 - 3 pumps of the cleanser onto damp face. Then rinse off with lukewarm water.
GOOD FOR
oiliness
sebum reduction
inflammaiton
comedomes
pore size reduction
acne
Key Ingredients
Witch Hazel
It restores skin's PH levels and removes dirt, oil buildups and make-up. Its anti-inflammatory attributes work gently on pimples, reducing them in size and any signs of inflammation.

Aloe Vera Extract
the benefit of aloe vera gel for our skin is its ability to act as an anti-aging remedy. Components present in the plant of aloe vera, help improve the natural collagen production of your skin cells.
Cleanser comparisons
aromatherapy cleansing gel
A silky smooth skin-gel cleanser that replenishes skin's moisture while effectively deeply cleansing sebum, removing makeup and preventing breakouts.

Skin Types: Normal, Combination, and Oily
bio Foaming cleanser
Glides over the skin, adjust skin's PH levels and removes makeup and impurities as it leaves skin feeling smoother, softer, and comfortable.

Skin Types: Dry to Sensitive