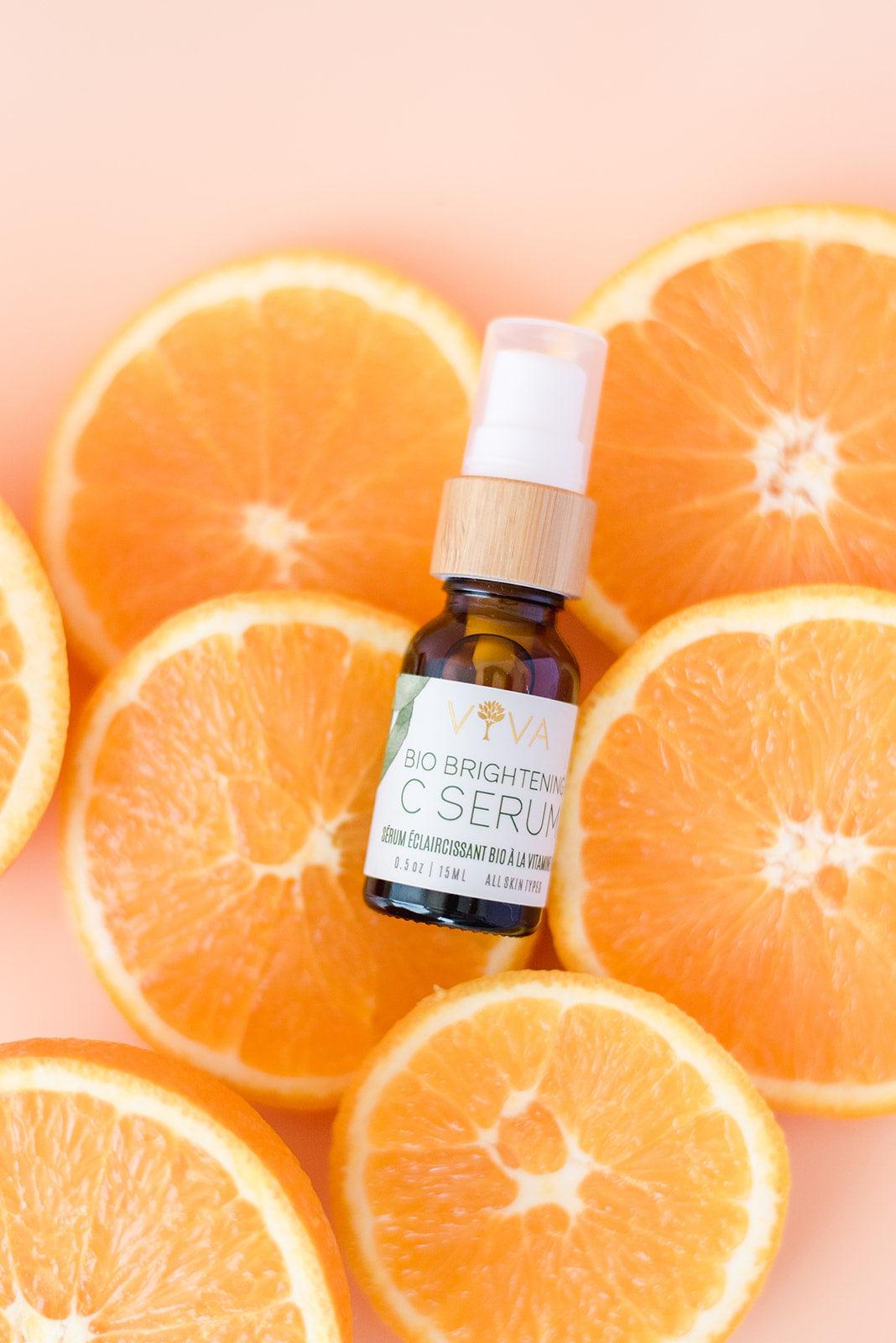 一个独家节日套装 包含 Viva 的三个畅销产品,用于去角质、亮白和紧致。
该套件包含 3 个旅行装:
Amaze 去角质啫喱 (30ml)
Bio Brightening C精华(15ml)
惊奇霜 (30ml)
惊奇去角质凝胶: 一种非磨蚀性去角质凝胶,利用您的自然体温来提升和消除死皮,当以圆周运动摩擦时会形成小珠子。
Bio Brightening C精华: 一种强效维生素 C 精华液,富含抗氧化剂、营养素和植物提取物,可抚平不均匀的质地、提亮肤色并支持紧致和弹性的外观。
惊奇霜: 一种特殊配方,包含植物化合物,包括 Alpha Lipoic Acid、CoQ10 和 Hyaluronic Acid。  这个强效乳霜可滋润肌肤,改善弹性,抚平细纹,并有助于胶原蛋白的生成。
100% 免费折扣:
对羟基苯甲酸酯

邻苯二甲酸盐

甲醛

十二烷基硫酸钠 (SLS)

麸质

人造香料

香水

着色剂
Amaze Exfoliating Gel: A non-abrasive exfoliating gel that uses your natural body heat to lift and eliminate dead skin, forming small beads when rubbed in a circular motion.
Bio Brightening C Serum: A potent vitamin C serum that is packed with antioxidants, nutrients, and plant-based extracts to smooth uneven texture, brighten up complexion, and support the look of firmness and elasticity.
Amaze Cream: A special formulation that includes botanical compounds including Alpha Lipoic Acid, CoQ10, and Hyaluronic Acid. This powerful cream hydrates the skin, improves elasticity, smoothes fine lines, and assists in collagen production. 
Parabens
Phthalates
Formaldehyde
Sodium lauryl sulfate (SLS)
Gluten
Artificial fragrances
Perfumes
Colorants
SHELF LIFE: 12 months once opened
USAGE: Enough for 3 months with regular use.
Gently apply all over the face and neck after cleansing and toning.
GOOD FOR
blemish-reducing
pore-cleansing
sebum-removal
Key Ingredients
Thiotic Acid (Alpha Lipoic Acid)
ALA helps fight against inflammation and boots glutathione level in the skin. It also raises the levels of antioxidants assisting in protecting the skin from damage and may reduce signs of aging.
CoEnzyme Q10
Naturally produced free-radical neutralizer that delivers antioxidants to help with skin cell regeneration and balancing skin biomes.