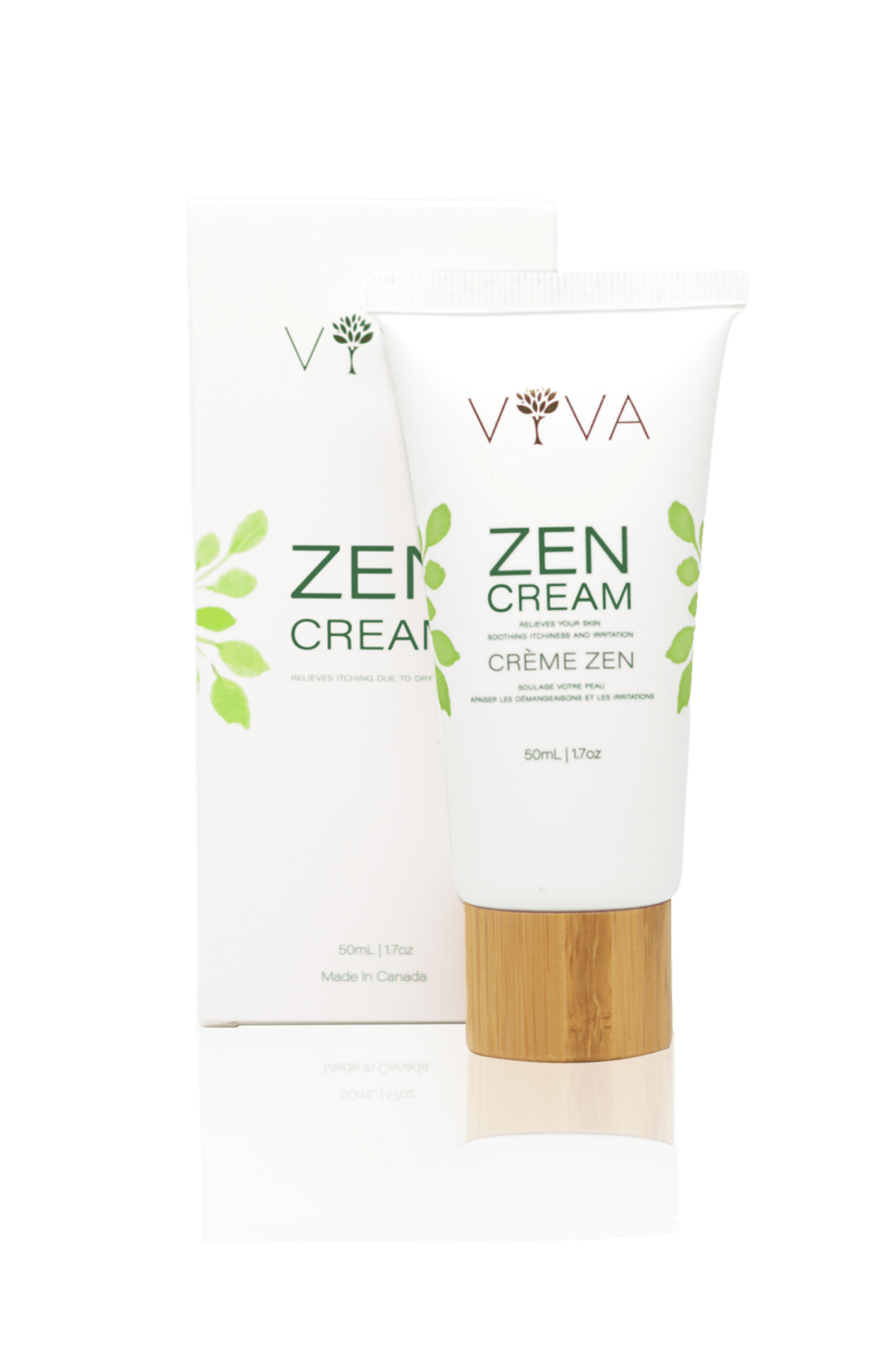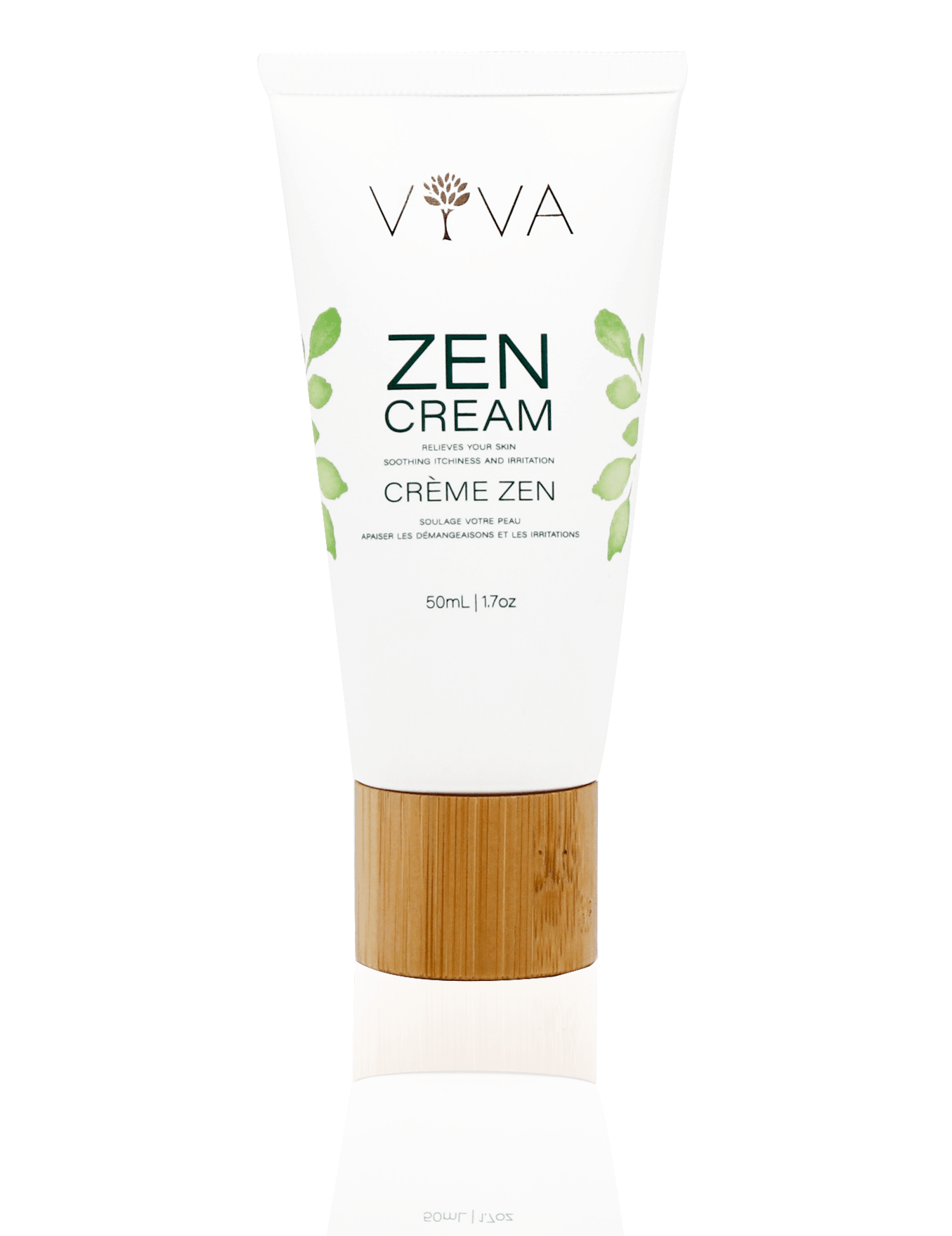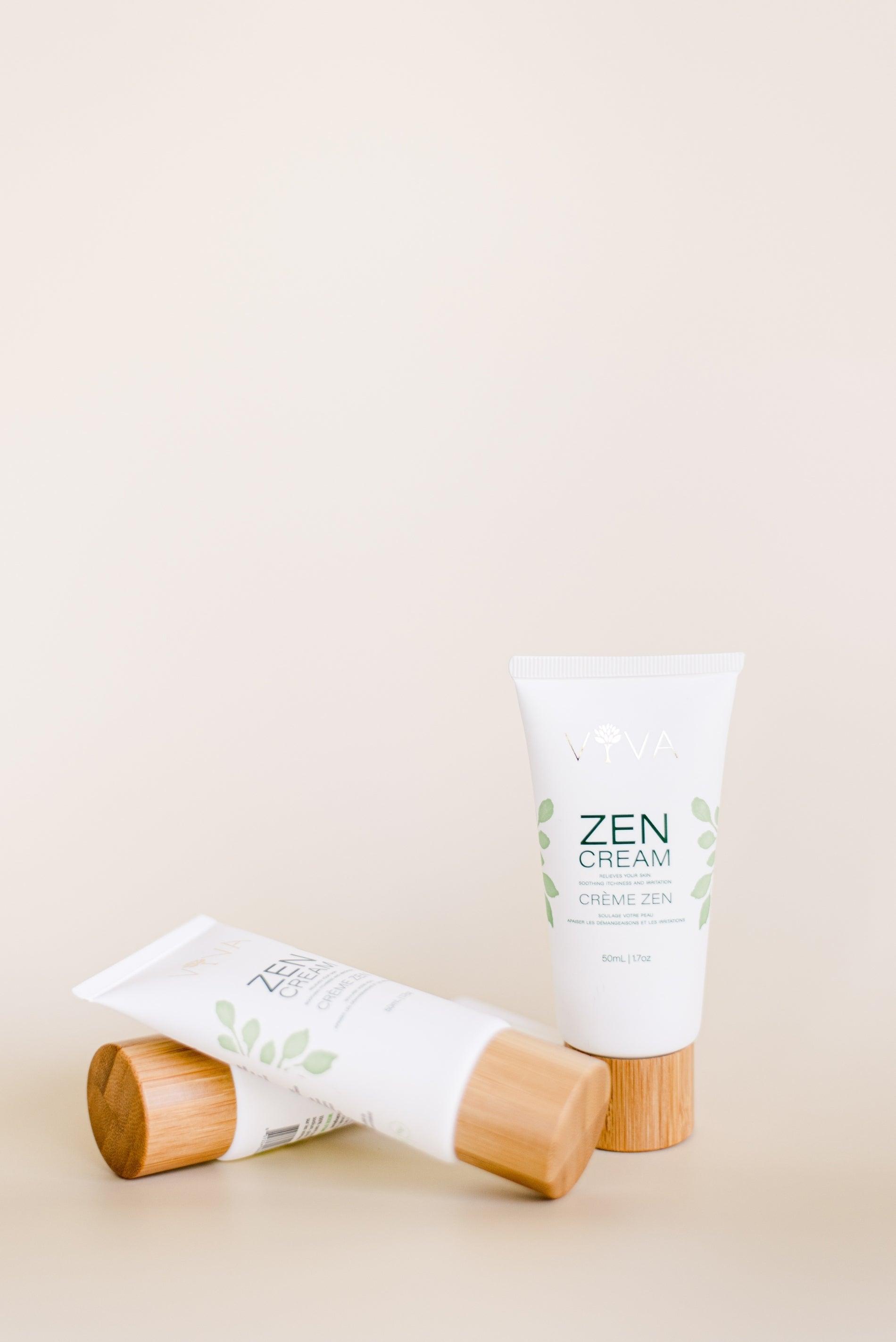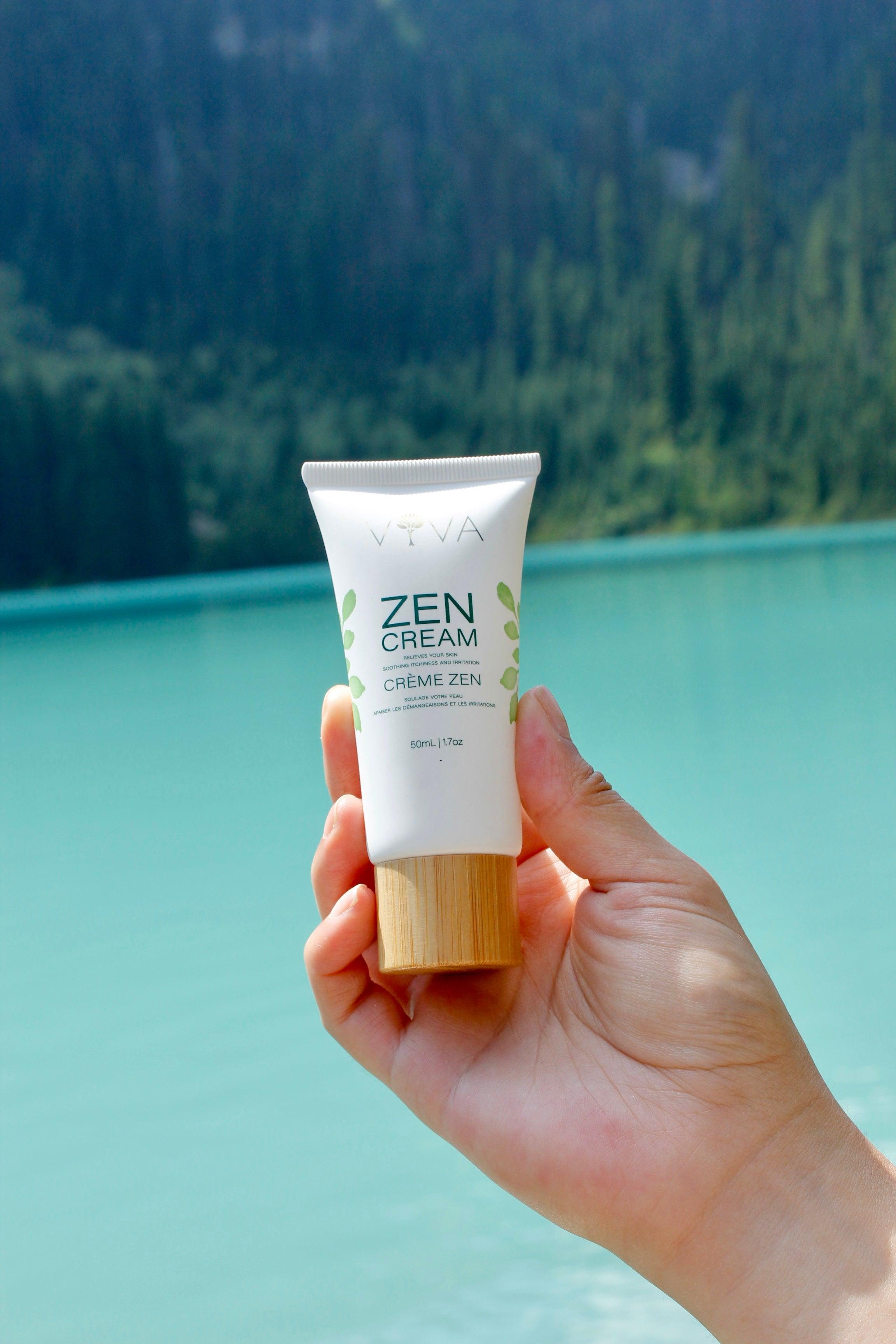 Anti-Inflammatory. Hypoallergenic. Non-Irritable.
Zen Cream 采用独特的成分精心配制而成,含有舒缓和镇静的特性,专注于为破裂的斑块皮肤提供抗炎和抗菌功效。 Zen Cream 采用东方草本提取物、牛油果鳄梨和杏油的特定混合物,通过缓解极度干燥的皮肤裂痕引起的瘙痒,使皮肤恢复正常,并温和地使皮肤免受任何不平衡的影响。
好处:
缓解皮肤干燥皲裂

舒缓粗糙的皮肤裂痕

防止干燥造成的伤害

缓解因皮肤干燥引起的瘙痒

保护皮肤的水分屏障

恢复因衰老而造成的细胞损伤

去除皮肤中现有的黑色素和毒素
减轻疤痕,伤口,色素沉着过度
皮肤类型:
推荐用于所有皮肤类型(最适合易湿疹或易长粉刺的皮肤)
100% 免费折扣:
对羟基苯甲酸酯

邻苯二甲酸盐

甲醛

十二烷基硫酸钠 (SLS)

麸质

人造香料

香水

着色剂
重要的提示: 在使用任何新的治疗方法之前,请咨询您的医生。如果目前正在使用任何治疗(包括局部和/或口服),请在使用 Zen Cream 前至少一周停止使用。如果您不使用任何治疗,您可以立即或根据需要开始使用该产品。早上、晚上和全天根据需要定期涂抹 Zen Cream。大约 4 周后,Zen Cream 应使皮肤正常化并缓解因皮肤干燥引起的瘙痒。结果将在一个月的定期连续使用后出现。如果使用 Zen Cream 后病情恶化,请停止使用并咨询您的医生。
Aqua, *Prunus Armeniaca Kernel Oil, Emulsifying Wax NF, *Glycerin, Persea Gratissima (Avocado) Oil, *Butyrospermum Parkii (Shea) Butter, Cetyl Alcohol, Stearic Acid, Zinc Oxide, Cetearyl Alcohol, Benzyl Alcohol, Dehydroacetic Acid, Xanthan Gum, Sodium Hyaluronate, Menthol, Citric Acid, Sodium Chloride, Coriandrum Sativum Fruit Extract, Oldenlandia Diffusa Extract, Sophora Flavescens Extract, Coptis Chinensis Root Extract, Lithospermum Officinale Root Extract, *Asian Barley (Semen Coicis) Extract, Licorice, Rhizoma Smilacis Glabrae, Paeonia Albiflora Extract.
*Organic Ingredients
Alleviates dry cracked skin
Soothes rough skin fissures
Prevents damage caused by dryness
Relieves itching due to dry skin
Protects the skin's moisture barrier
Restore cellular damage due to aging
Removes existing melanin in the skin and toxins
Lightens scarring, wounds, hyperpigmentation 
Parabens
Phthalates
Formaldehyde
Sodium lauryl sulfate (SLS)
Gluten
Artificial fragrances
Perfumes
Colorants
SHELF LIFE: 12 months once opened
USAGE: Enough for 3 months with regular use.
Gently apply all over the face and neck after cleansing and toning.
GOOD FOR
immune-boosting
restore cellular damage
skin-restoring
dryness
irritation
hydration retention
Key Ingredients
Coriander Extract
Contains rich immune-boosting antioxidants that can fight inflammation, protect the skin from mild rashes and helps restore cellular damage due to aging.
Asian Barley Extract
High in Vitamin B3, also known as Niacin, which is known to help brighten skin and evens out the complexion. It's also rich in peptides, which helps firm the skin and prevents signs of aging.